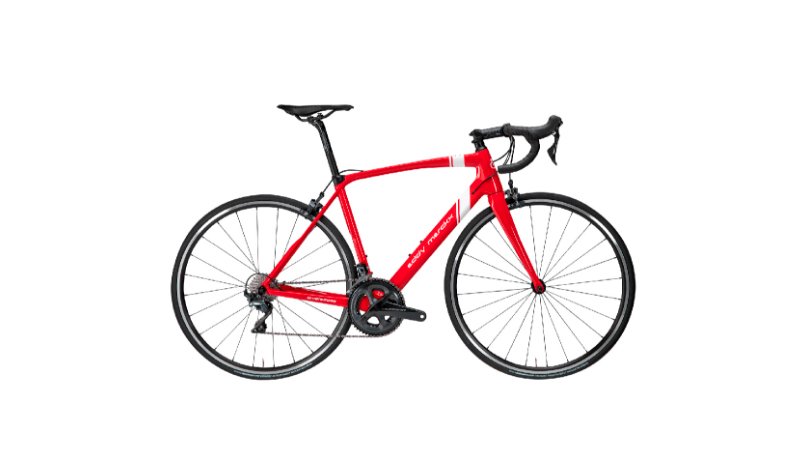 EDDY MERCKX LAVAREDO 68 (CARBON/ULTEGRA)
The Eddy Merckx Lavaredo 68, is our most booked bike, and with good reason: the bike is very light and flexible, price-friendly, but of known quality. You will cycle on a bike that has proven itself internationally as a good all-rounder. The bike is full-carbon and Shimano Ultegra assembled, with 32-tooth mountain resistance. In addition, the bicycle has a bike computer, bottle cages, pump, spare tire and tire levers. We ask you to preferably bring your own pedals.
Gear set: 32-11 rear, 50/34 front. This bike is also available with a straight handlebar as a fitness bike. You can cycle on the Lavaredo 68 full-carbon for just €150, - per week.
Brand: Eddy Merckx
Model: Lavaredo68
Material: Carbon
Groupset: Shimano Ultegra
Crank: Shimano Ultegra (R8000) // 172,5 // 50-34
Cassette: Shimano Ultegra (R8000) //11s // 11-32
Brake Type: Rim
Front Brake: Shimano Ultegra (R8000)
Rear Brake: Shimano Ultegra (R8000)
Front Derailleur: Shimano Ultegra (R8000) // 2x11s
Rear Derailleur: Shimano Ultegra R8000 // 11s // Long Cage (32T)
Handlebar: Deda Zero2 // Black-on-Black
Stem: Deda Zero2
Saddle: Selle Italia XR Black
Wheelset: Fulcrum Racing Quattro // Shimano 11s // Clincher