CALA SAN VICENTE Mallorca
Cala San Vicente is a small residential village in Mallorca, located just 10km from Puerto Pollensa in the northern part of the island. It is one of Mallorca's most peaceful and secluded enclaves, the perfect place to enjoy a holiday in total harmony with the Mediterranean.
Without doubt, one of Cala San Vicente's main attractions is its impressive views over the sea and the Tramuntana mountain range, affording an intimacy and romanticism that can't be expressed in words.
CALA SAN VICENTE BEACH
Cala San Vicente is made up of four picturesque coves: Cala Barques, Cala Clara, Cala Molins and Cala Carbó. Each one offers something special, and all boast wonderfully clear waters with the Tramuntana mountain range as the backdrop.
In Cala Barques, the famous jetty is sure to attract your attention. It's a reminder of the area's fishing tradition. If you're a fan of art, in Cala Clara you'll recognise a beach that appears in some of Sorolla's works.
In Cala Molins, you'll fall in love with the impressive panorama of Formentor on the horizon, while in Cala Carbó you'll discover a wild, unspoilt beach. We recommend that you explore each of these beaches at your leisure, both the land and the sea.
Read more
Read less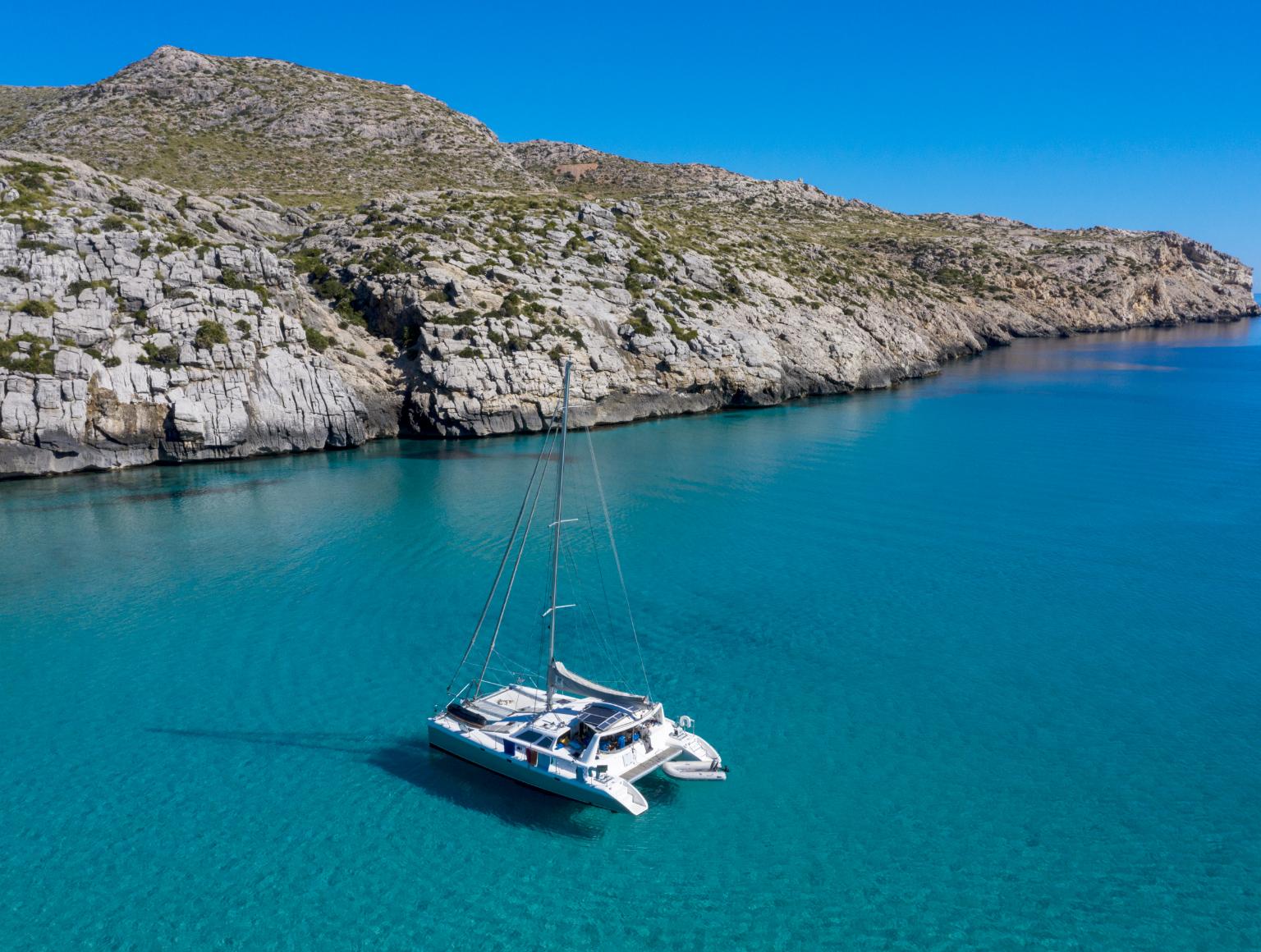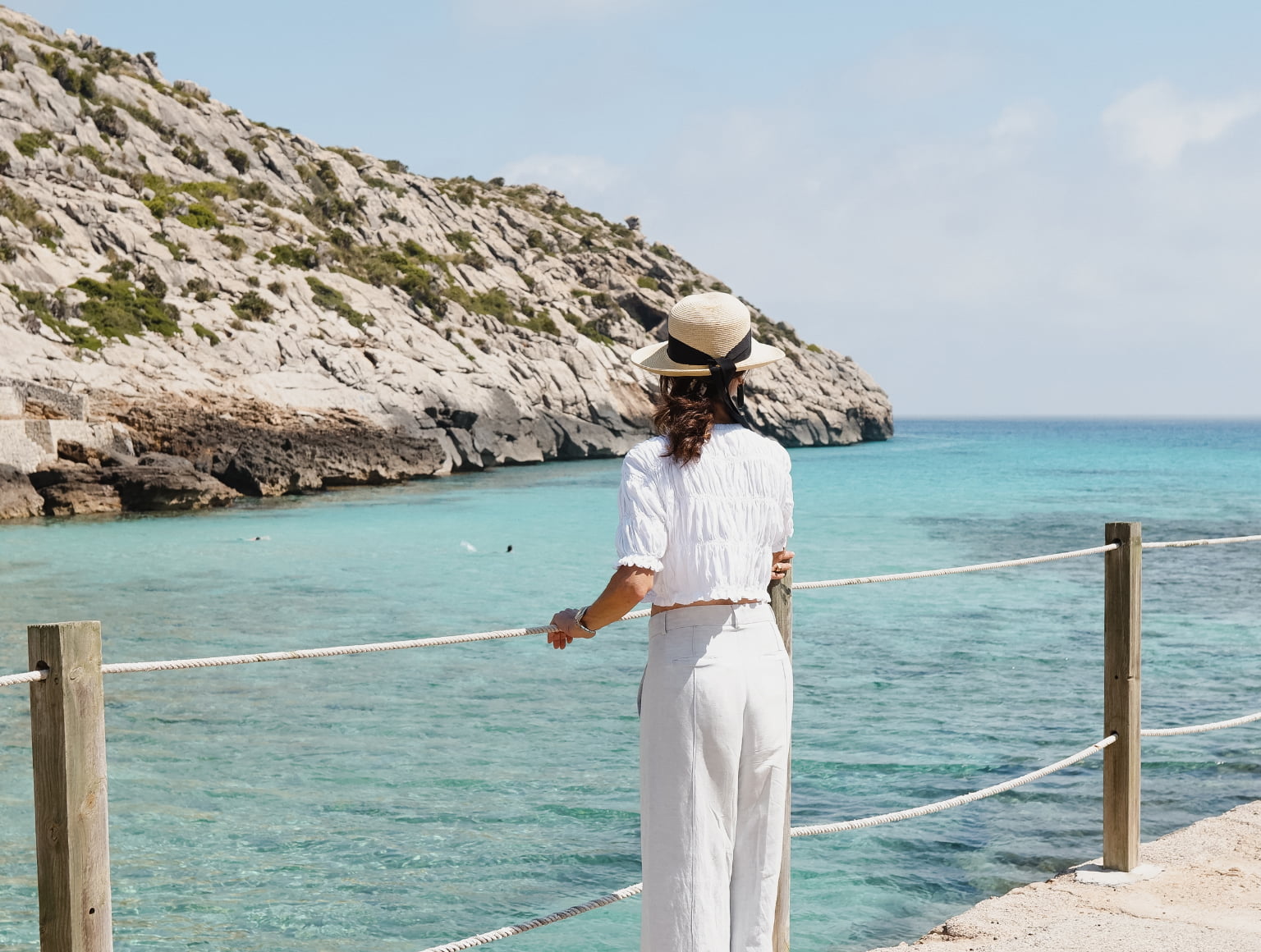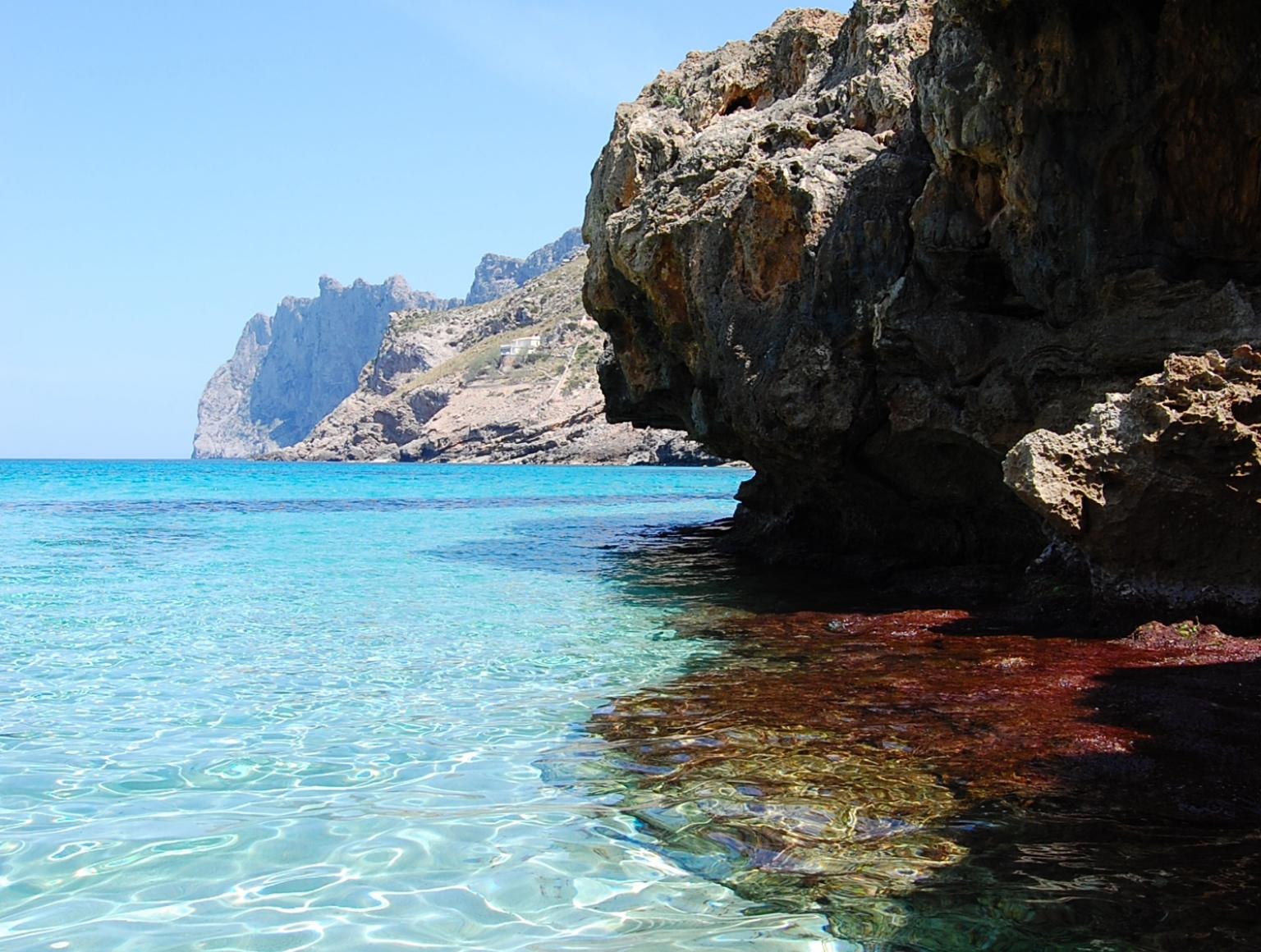 A HAVEN OF PEACE
When you stay in Cala San Vicente, you'll enjoy an exclusive sun, sea and sand holiday in Mallorca. It's the perfect place for strolling, relaxing on the sand, sailing, dining at a beachfront restaurant, and so much more. Only when the Tramuntana wind blows will you feel like leaving Cala San Vicente to discover one of the many nearby coves and beaches.
Hoposa HotelsCala San Vicente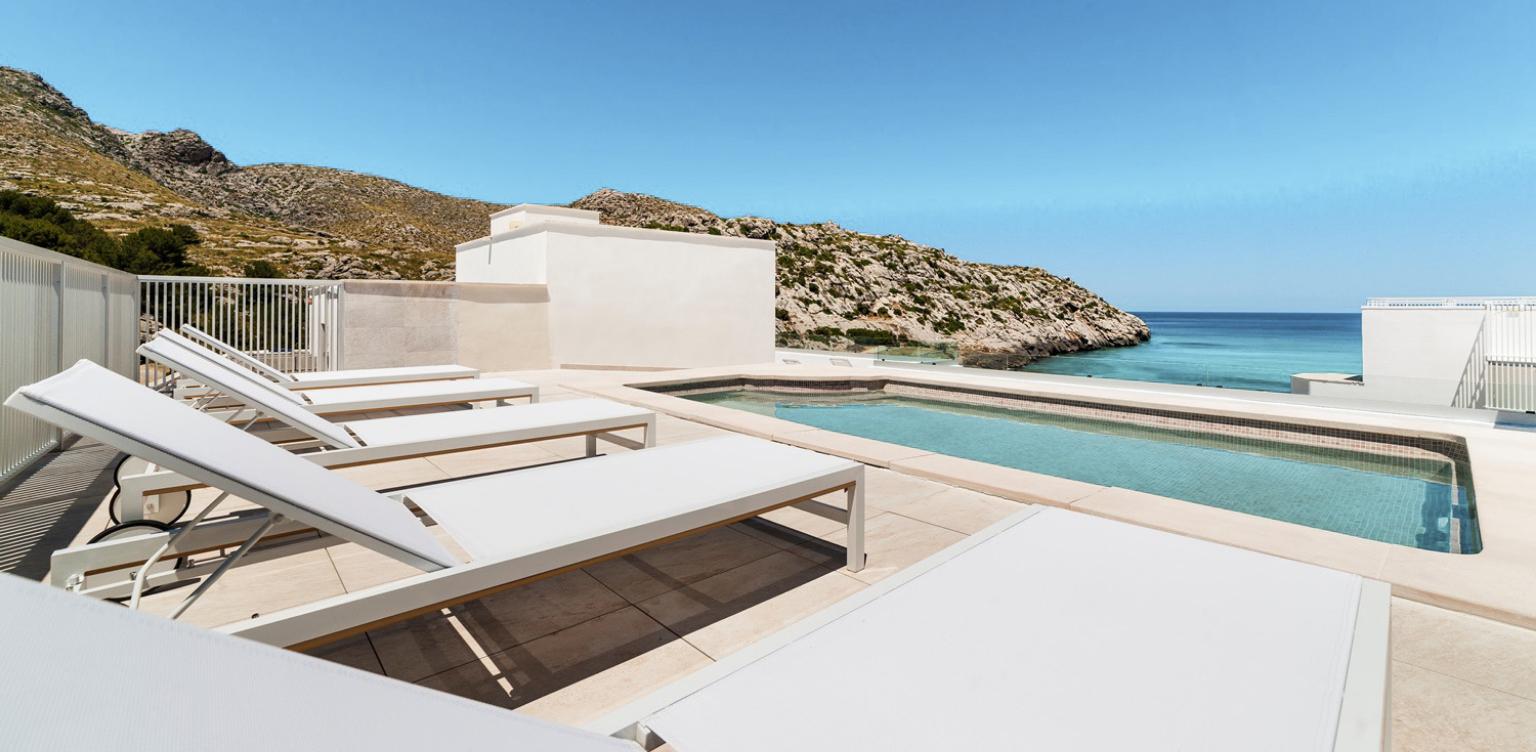 Hoposa Niu
With an impressive panoramic view over Cala Barques, the largest of Cala San Vicente's coves, you'll find Hotel Hoposa Niu. This is a small establishment of just 24 rooms with direct access to the sea. You'll adore the swimming pool on the upper terrace, completely embraced by the Mediterranean and a steep cliff.
Hoposa Niu
WHERE IS CALA SAN VICENTE
Cala San Vicente is found 7km from Pollensa, and 10km from Puerto Pollensa. Its perfect location, beauty and tranquillity mean many families from northern Mallorca decide to establish their second residence here.
In Cala San Vicente, you'll find all the services you need during your holidays: supermarkets, pharmacies, restaurants and more, making it an ideal option that allows you to explore an area from away the hustle and bustle.