ISLA MUJERES Mexico
Isla Mujeres, Mexico, is an exclusive, charming paradise found just 15 minutes by ferry from Cancún. Thanks to its stunning turquoise waters, this quaint fishing village has become one of the most prized destinations in the Mexican Caribbean.
The island is only 7 kilometres long and just over half a kilometre wide, yet Isla Mujeres packs in countless attractions: paradise beaches, reefs brimming with life, dreamy spots for strolls, exquisite gastronomic offerings, tradition and infinite unforgettable experiences..
In short, Isla Mujeres is the ideal place for the holiday of your dreams.
HOLIDAYS IN ISLA MUJERES
In Isla Mujeres, you'll find the perfect balance between natural beauty and authentic Mexican tradition. As well as relaxing on beaches with crystal-clear waters and pearly white sands, in Isla Mujeres you'll find a destination awash with tempting options, such as diving with whale sharks, snorkelling in coral reefs, swimming with dolphins, fishing, and much more.
In the northern part of Isla Mujeres, you'll find the island's most important town. It boasts countless restaurants and handicraft shops, especially on the street Calle Hidalgo. As you stroll along the Malecón and through the cobbled streets of Isla Mujeres, you'll feel all your worries melt away.
In the south of the island you'll find El Garrafón Underwater National Park, where you can go scuba diving, hiking, zip-lining, kayaking, and more. There's also MUSA or the Underwater Art Museum, the Tortugranja turtle aquarium, and the Parque de Punta Sur, where you'll discover a beautiful spot full of sculptures by the ruins of the Mayan temple of Ixchel.
Read more
Read less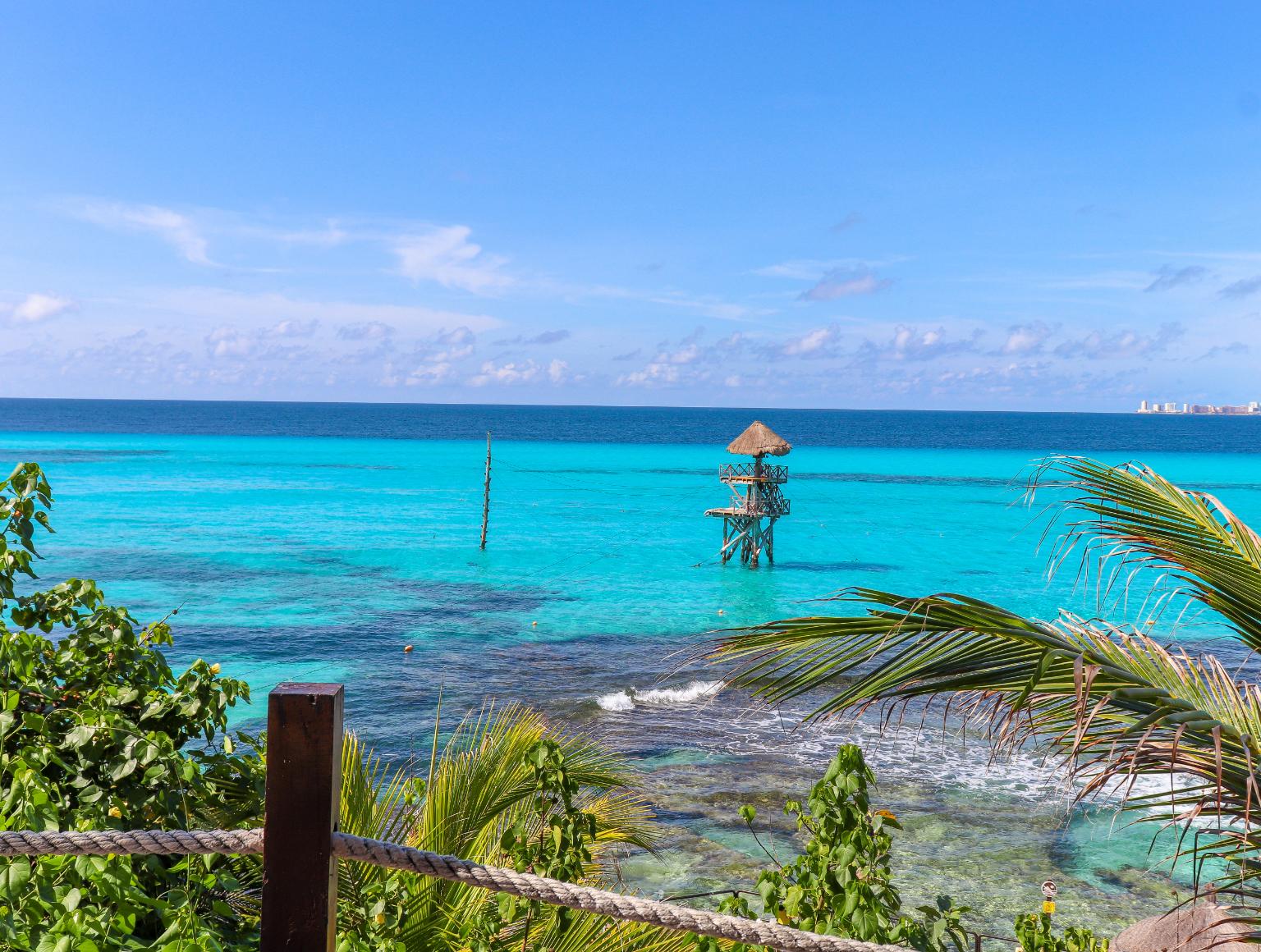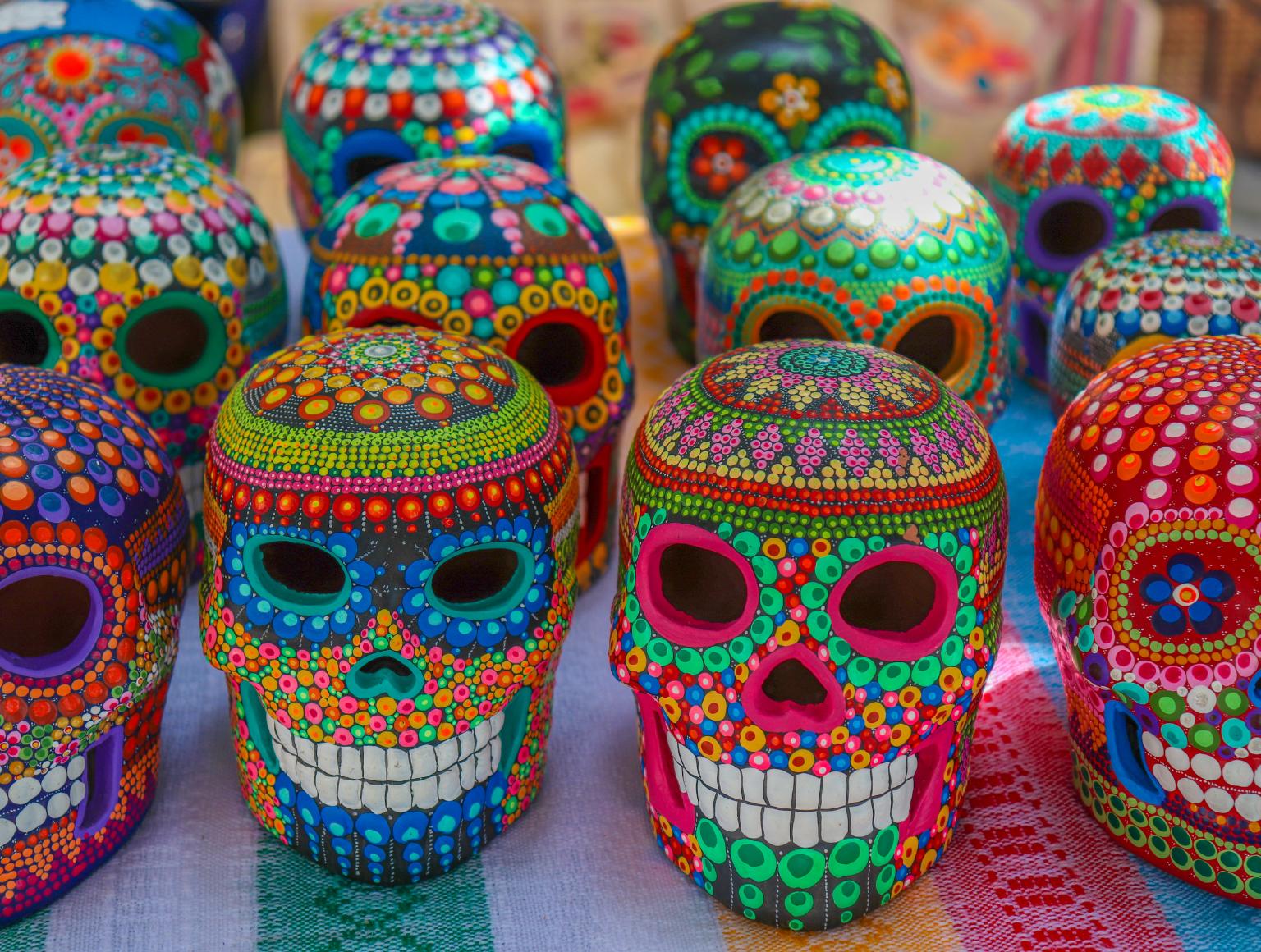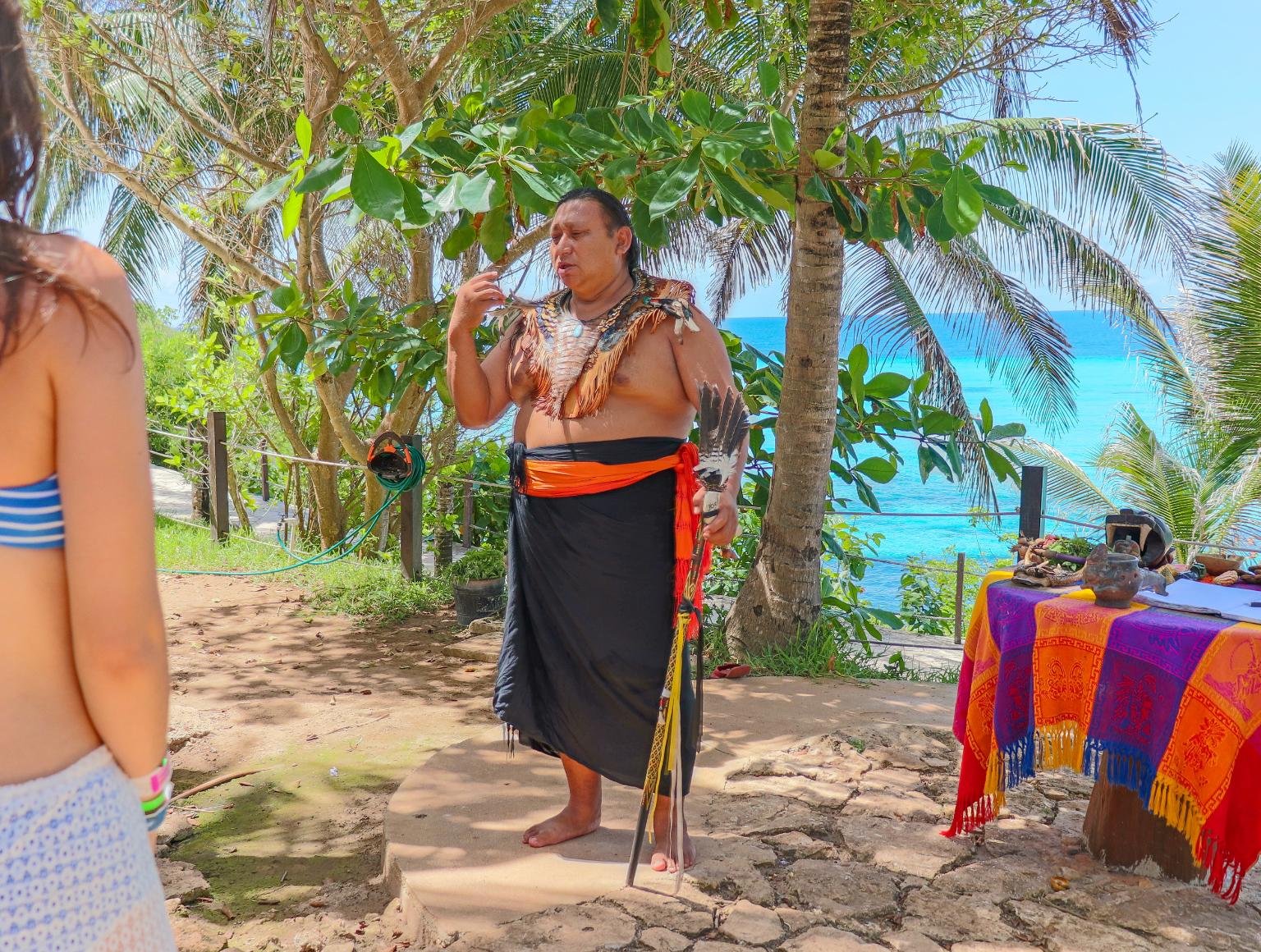 DIVING PARADISE
In Isla Mujeres, diving enthusiasts will discover a thousand and one places to enjoy their passion. The Garrafón Park coral reef, the Cave of the Sleeping Sharks, the Underwater Art Museum (MUSA), the Manchones Reef and the Cruz de la Bahía (Cross of the Bay) are just a few examples.
Hoposa Hotels EN ISLA MUJERES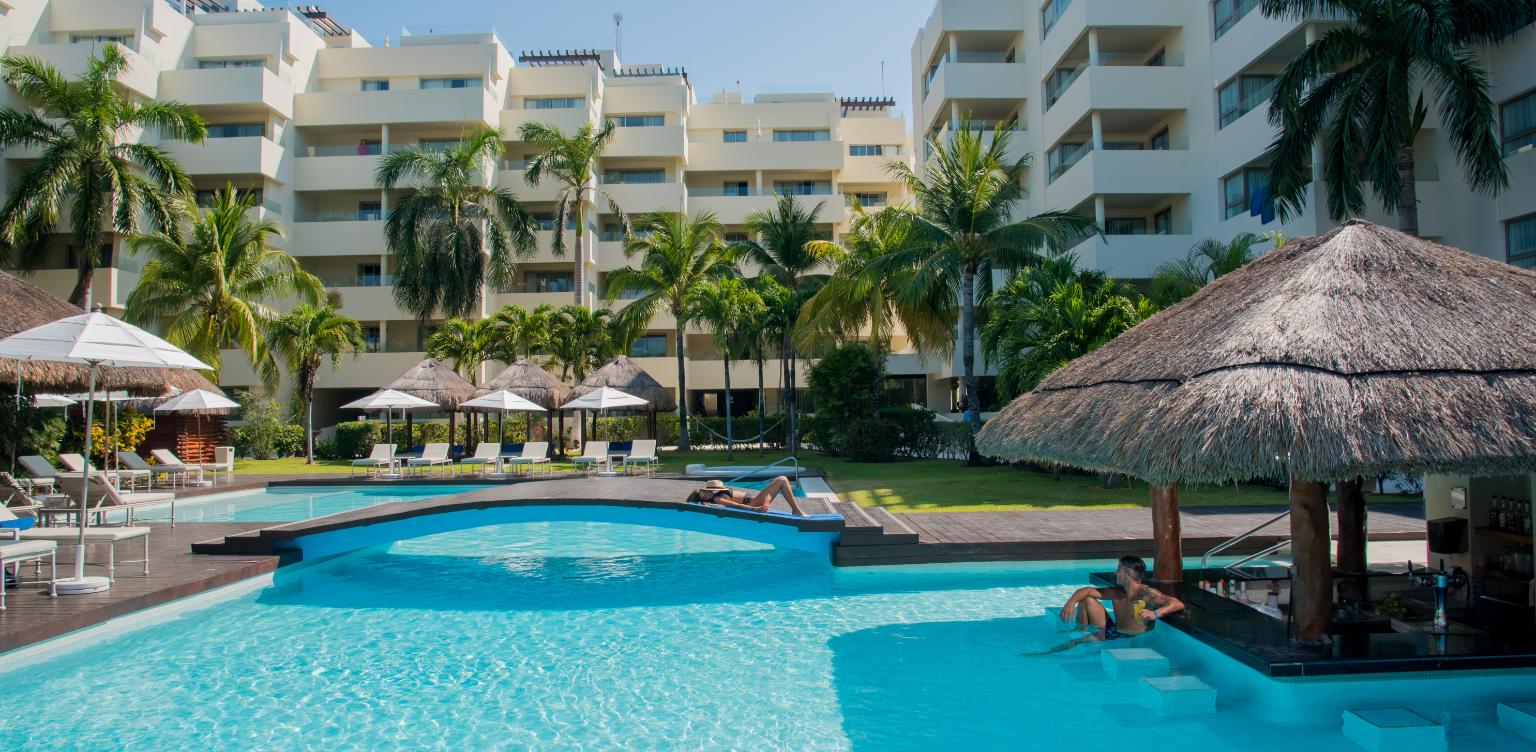 Hotel Privilege Aluxes
An adults-only resort with an all-inclusive option where you'll have the most exclusive facilities at your disposal: a relaxing spa, outdoor swimming pools, delicious gastronomic offerings... What's more, you'll be able to choose from an infinite number of unforgettable experiences and activities.
HOTEL PRIVILEGE ALUXES
HOW TO GET TO ISLA MUJERES
Isla Mujeres is an easily accessible destination, as it is found just a few kilometres away from Cancún. During the 15 minute ferry ride between Cancún and Isla Mujeres, you'll see some of the most intensely turquoise waters you've ever laid eyes on.