A Fresh Touch has enlivened Hoposa
Hoposa Pollentia's Boho Chic Makeover
Two years ago, we transformed our Hoposa Hotel Pollentia, turning it into a comprehensive expression of "Bohemian Chic"—Boho Chic, to pare down the label.
It's a combo of natural flourishes, vintage highlights, and modern elegance: hard, perhaps, to explain in verbiage, but casting an absolutely magical spell on anybody who experiences it directly.
That recent renovation of interior design comes, of course, against the backdrop of Hoposa Hotel Pollentia's timelessly gorgeous setting, which stretches from the glinting waters of the Mediterranean to the summit of Mount Putxet.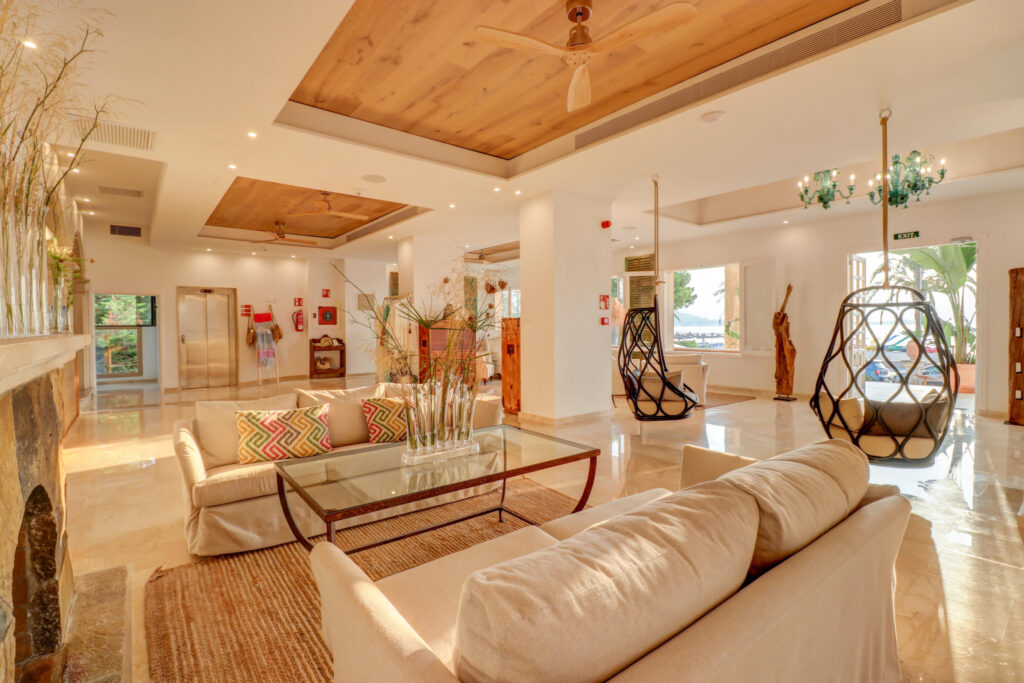 A Transformed Future for Hoposa Hotel Daina
Hoposa Hotel Pollentia's Boho Chic transformation has been realized; we've now set our sights on another renovation. Our Hoposa Hotel Daina in Puerto Pollensa is undergoing its own exciting makeover: We're spending this winter redoing this long-running, much-loved property in Art Deco style.
This is a special project, as Hotel Daina was the very first Hoposa hotel, opening back in 1963. It's beloved for its amazing seaside setting along a pedestrian promenade, for its saltwater swimming pool and solarium, and for its "Lemon Bar," just the place to go for cocktails.
We're thrilled to redo Hoposa Hotel Daina with an Art Deco approach and think longtime returning guests will be equally thrilled to see the brand-new look next summer. Art Deco is an architectural style of bold lines and luxury association that arose in France in the 1910s and found the grand expression of its classic era in the skyscrapers of Manhattan.
Experience the Boho Chic Seductions of Hoposa Pollentia—and Get Ready for the Art Deco Rebirth of Hotel Daina
We'll keep you posted on Hotel Daina's Art Deco renovation and can't wait to welcome guests to its new incarnation next summer.