Luxury Majorca Hotel near Pine Walk
Many of our Hoposa hotels and vacation apartments in Mallorca lie in the beautiful bayfront city of Puerto Pollensa on the island's northeastern coast. Among the most celebrated attractions here is the famous Pine Walk, easily reached from our Puerto Pollensa properties and, in fact, directly adjoining more than one!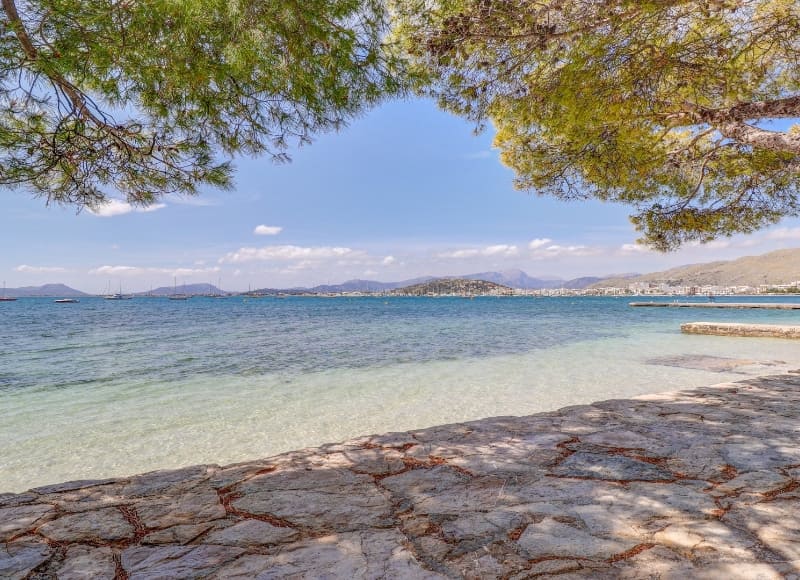 Introducing the Pine Walk, Puerto Pollensa's Waterfront Promenade
The Pine Walk extends a bit more than two miles along the Puerto Pollensa waterfront edging the Bay of Pollensa: a pedestrian and cyclist promenade shaded (it's true) by no small number of pines and other trees.
It comes edged by the inviting sands of the D'Albercuix beachfront, sunbathing and swimming sessions along which are much-recommended activities for your Pine Walk stroll. It's easy to find places to rent parasols, sunbeds, and even boasts along the promenade, in case you want to crank up the beachgoing side of things.
The Pine Walk also offers ready access to a whole host of Puerto Pollensa seaside bars, restaurants, and cafes, so you won't be lacking for possibilities when it comes to answering your appetite and wetting your whistle.
It's a joy to gaze out over the powdery sands to the boat-plied bay, and up to the craggy skyline of the Serra de Tramuntana . There's beauty in every direction, and a shady bench or swath of sand never far from reach for soaking it all up!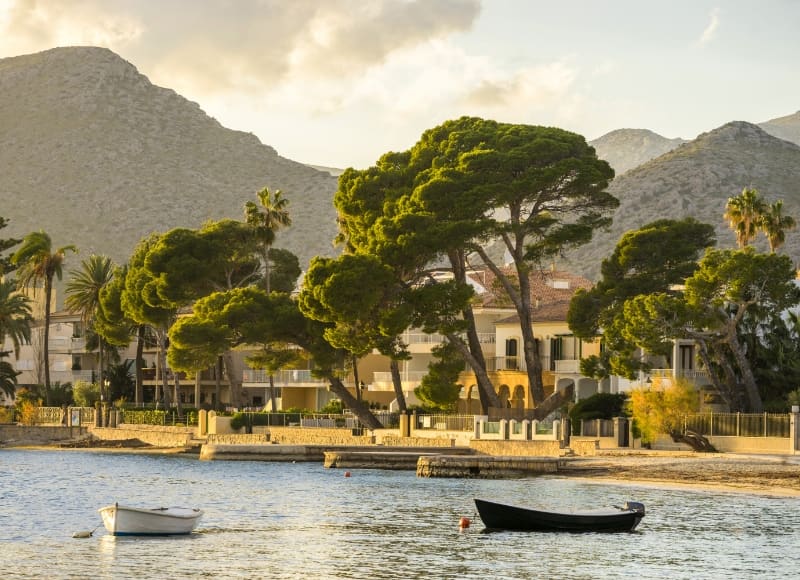 Hotels Bahia & d'Or Along the Puerto Pollensa Pine Walk
Two of our Hoposa hotels directly flank the Puerto Pollensa Pine Walk: Hoposa Hotel Bahía and Hoposa Hotel Illa d'Or. Besides providing the very finest in luxury accommodations, both serve as fine stopover points during a sunshiny walkabout on the promenade, with restaurant wining and dining out on their terraces serving up some truly splendid bay-scape views (and, not incidentally, some of the very best cuisine to be found in Mallorca). There's really nothing like a cocktail or glass of wine paired with a Mediterranean vista.
Enjoy Prime Puerto Pollensa Accommodations With Hoposa Hotels for the Pine Walk
Join us at the Hotel Bahía, the Hotel Illa d'Or, or any of our other Hoposa hotels or vacation apartments in Puerto Pollensa and take advantage of their convenient proximity to the city's bayfront promenade, surely one of the finest urban strolls to be had in Mallorca and particularly nice when combined with our trademark luxury hospitality!