Summer Fun in Sunny Mallorca
Mallorca's a truly year-round vacation destination, but there's no doubt about it: Summer is a wonderful time to be basking in the Mediterranean sunshine here in the Balearic Islands!
It's about time you gave yourself that Mallorcan holiday (isn't it overdue?), and you can't do better than Hoposa hotels and apartments for accommodations both idyllic and luxurious.
To fan the flames of your vacation excitement, we thought we'd do a quick roundup of some highlights of the Mallorcan summer.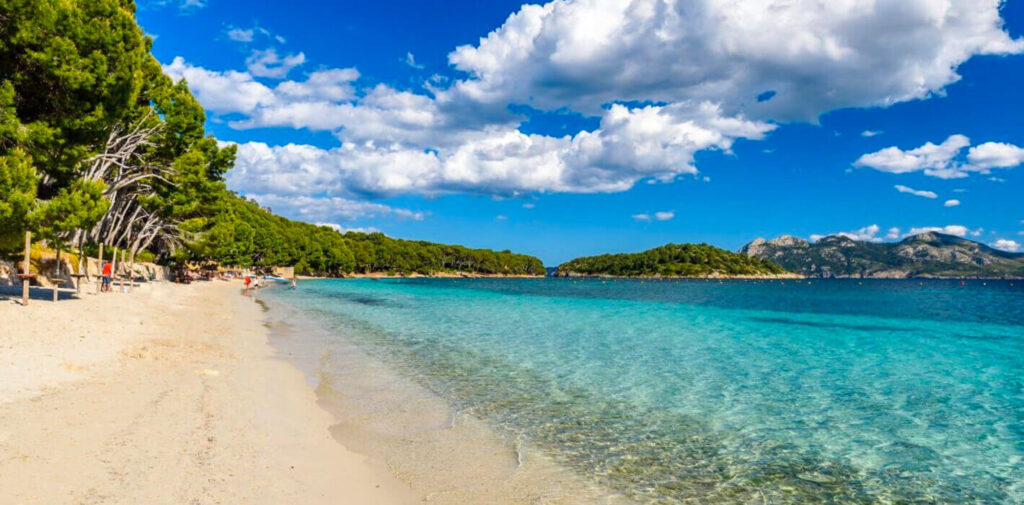 Hit the Beach
Of course, right? Beachgoing is an all-season affair in Mallorca, but summer weather certainly encourages some major sand-and-sea marinating and saltwater dips. Check out our compilation of some of the island's finest seashores right here as well as this comprehensive list at Mallorca's official tourism site.
Hit the Trail
From an easygoing valley or foothill ramble to adventurous treks along Mediterranean headlands or the crags and massifs of the Serra de Tramuntana, summer's a great time to hike Mallorca's extensive trail network. (Just be sure to wear sun protection and drink plenty of fluids.) Check out some of our previous blogposts about hoofing it in Mallorca's splendid countryside: an overview of options here and a profile of four of the very best hiking routes here.
Hit the Bicycle
Mallorca's world-famous as a bicycling destination, and some fabulous opportunities for pedaling exist close by our Hoposa hotels. Take a gander at this blogpost for more details!
Hit the Market
The rhythm of life here in Mallorca is partly set by the many weekly markets that go on in cities, towns, and villages all around the island. From local food to arts and crafts, these are wonderful places to sample Mallorcan culture and cuisine. Check out this survey of island markets at the official Mallorca tourism website for more information!
Hit the Festivals
Festivals, too, come all around the calendar in Mallorca, and they're certainly hot and heavy during the summertime. Pollenca, for instance, has its Dance of the Eagles" celebration in June during the Feast of Corpus Christ, the internationally renowned Pollenca Classical Music and Arts Festival in July, and of course the ever-popular Battle of the Moors and Christians on August 2, the climax of Fiesta Patrona. Check out the full events calendar over at See Mallorca.
By no means take the above as a comprehensive list of Mallorca's summer attractions: There's simply too much to tackle in one little blogpost! Needless to say you won't be wanting for options when you come stay with us here at Hoposa for an unforgettable summertime Mediterranean escape…