Water sports in Puerto Pollensa
Staying in a hotel in Puerto de Pollensa is not only to experience the relaxation and tranquillity tourism has to offer. It is also to open up a wide range of possibilities for having fun, getting to know, enjoying the climate and, of course, making the most of your holidays or your free time.
In this article we will talk, among all the activities you can do in a hotel in Pollensa or in the port in general, about the water sports that are usually practised. Do you dare to do any of them? Read this article and discover your adventurous streak.
Sports activities in Pollensa
If you stay in a hotel in Pollensa, you will realise that it is a municipality with a multitude of activities and sports. It has many kilometres of Mediterranean beach, coves and mountains, which will delight lovers of adventure sports. In this article we will focus on four water sports in Puerto de Pollensa for those who love the sea.
Kayak
The origin of kayaking has nothing to do with sun, beach and fun. In fact, its origins can be traced back to the Arctic areas of North America. The story goes that more than 3,000 years ago, men and women used kayaking as a method of navigation.
Today, its use has become so widespread that it has even been adapted to different sports that have even become Olympic sports. The spread has led to it being practised in many parts of the world.
Kayaking in Pollensa has different degrees of difficulty. It all depends on the excursion you decide to do alone or with your family. There are several:
One route can start from La Gola, located in the Bay of Pollensa. This route crosses some places, such as l'Estar d'en Ros or the cape of Formentor itself. In these places you can stop and enjoy the clear water and the calm it provides.
Another alternative is to visit Cala San Vicente, for the more adventurous. This place is located 8 kilometres from Pollensa. The trip will be worthwhile, now that you will visit several coves: Carbó, Clara, Barques and Molins. Precisely this one is ideal to practice this sport due to its wide opening to the sea.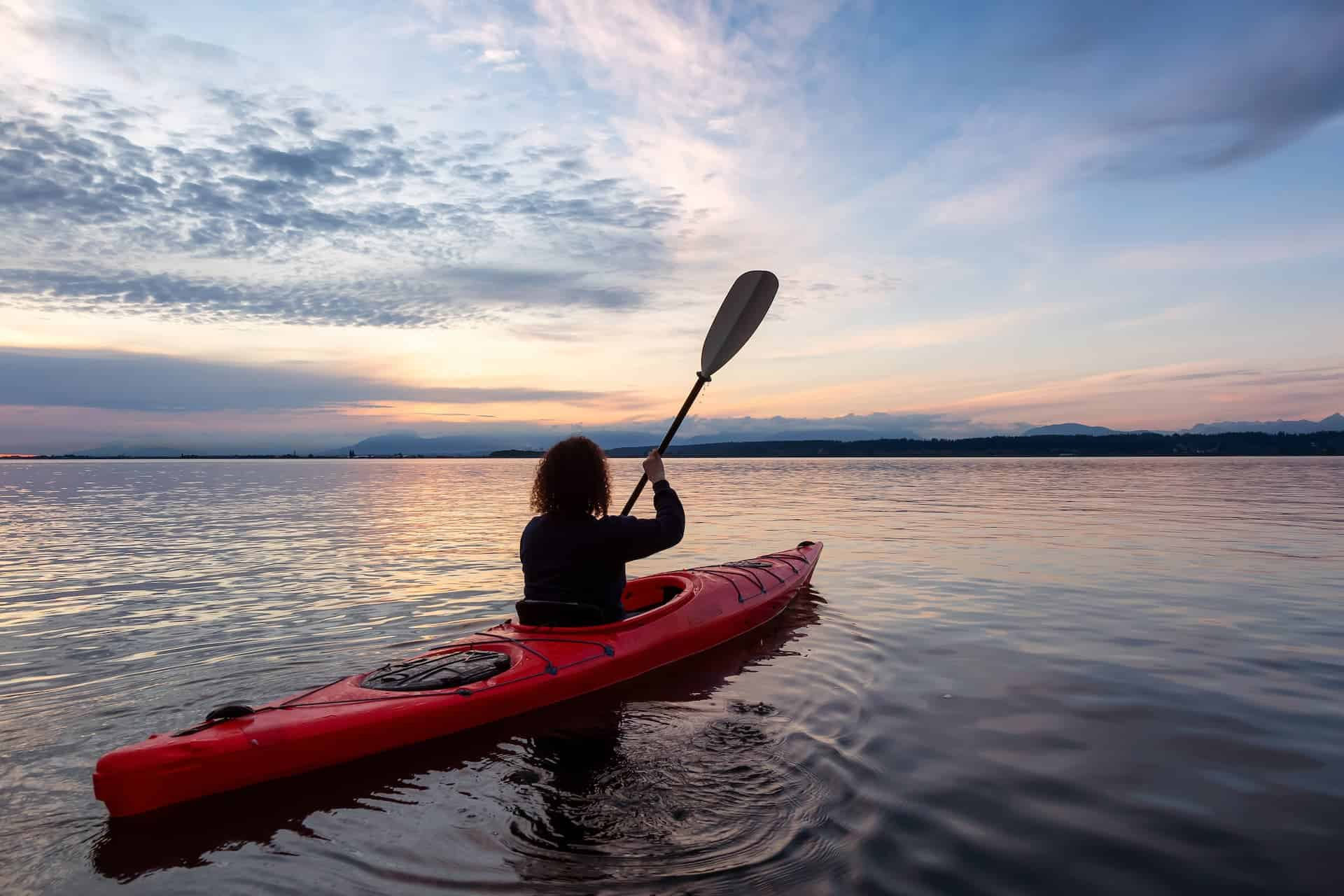 Diving
Many tourists come to the municipality looking for this activity, one of the most important and sought-after. As we said, the marine territory of Puerto de Pollensa is so extensive that there are options for all levels, from beginners to the most experienced.
This practice dates back many years. In fact, there is some evidence that even in prehistoric times, specifically on the coasts of Portugal and the Baltic.
Interaction with the marine fauna and the discovery of some beautiful places, such as the underwater caves, are a great attraction for national and international tourists. Cala Gossalba or Murta, formed by rocks and not very open waters, help you to dive calmly and enjoy paradisiacal landscapes alone or with the family.

Kitesurf
Kitesurfing as we know it today is relatively young. It originates from surfing. It involves a board like that sport, but at the same time holding a traction kite. The wind and the momentum generated by it do the rest of the work. The kite was already in use in the 12th century, especially in Indonesia, China and Polynesia, as a natural way of pushing boats.
Among the sports in Pollensa, this sport is widely practised in its bay, thanks to the whip of the winds and the great openness to the sea that it contains. If you don't have material, you can rent it in some specialised shops. There are also specialists who can give you lessons before you set off on your adventure. Don't forget to be extremely safe.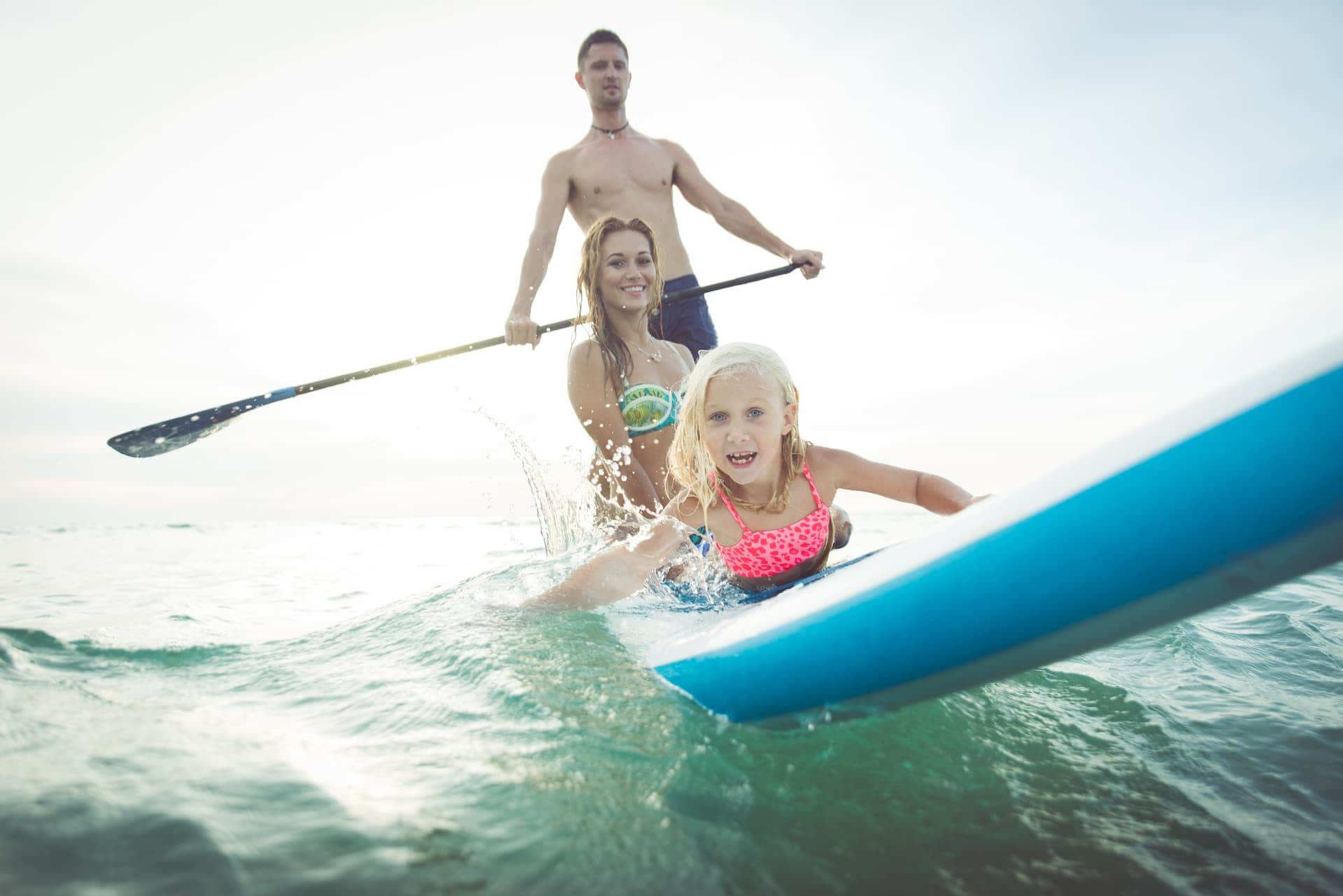 Paddle-surf
Another sport derived from surfing, but with important differences. In this case, the board is different from the first one. It is practised with one knee on it and one leg raised. In addition, the use of a paddle is essential to guide you through the water. The advantage over surfing is that you don't need waves to move from one place to another. Only the paddle.
In Puerto Pollensa, this activity is very common among tourists who want to have an adventure in the sea without the need for experience on a board. In this municipality, there are days with calm water for the most basic levels and days with some swell for the more experienced.
Cala San Vicente is an important place to visit while paddle surfing. The nature, the tranquility of its turquoise waters and the transparency will make you see the seabed while you are surfing on your board. Isn't it amazing?
Are you looking for accommodation in Pollensa? Staying in a hotel in Puerto de Pollensa is a guarantee that, in addition to a unique stay, you will live an unparalleled sporting experience with the extensive nautical offer. Don't miss out and visit Pollensa on your next holiday.