Beaches and coves in Port Pollença
Fancy exploring beaches and coves? In Pollensa you have many and varied ones to choose from, so you won't get bored.

What's more, our hotels in Puerto de Pollensa are the ideal base from which to set off to discover them. They are close to everything you need (shops, restaurants, bike rentals...) and at a strategic distance from all of them.

So, relax and let yourself be guided, the crystal clear waters of Pollensa are waiting for you!


Which beaches and coves to visit in Puerto de Pollensa?
Here are the beaches and coves in Puerto de Pollença that you can easily access from any of our hotels in the area.

Remember that if you have any questions, the reception staff is always at your disposal.

Llenaire Beach
It is considered part of the beach of Puerto de Pollensa. It is a quiet area because it is close to the entrance and exit of the port in the direction of Puerto de Alcudia.

On one side, you will find pine trees, which provide a fantastic shade where many families spend the day. There are also benches and tables, so on Sundays and public holidays it is advisable to go early if you want to get your place. The area has lifeguards and other services provided by the Ajuntament de Pollença. It is also the most outstanding area in the bay of Pollença for water sports such as kitesurfing, windsurfing and similar.

Moreover, this beach is well known all over Mallorca as it has an area specially prepared for dogs. This pet-friendly section is signposted and open all year round.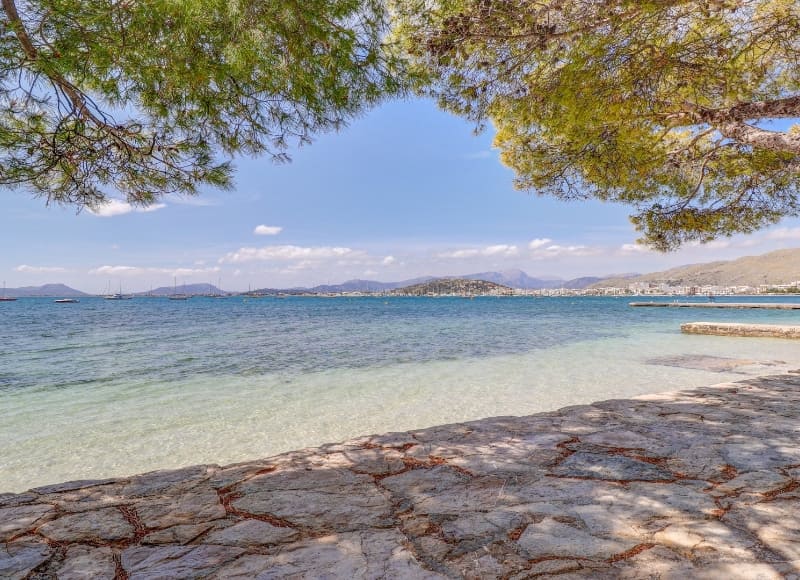 Port de Pollensa beach
We differentiate it from the previous one because it is the area closest to the yacht club and the commercial centre of Puerto de Pollensa. Although its waters are not as transparent as those of Llenaire or other coves, it has the advantage of having more services.

It is located in front of the main promenade of the Port, so you will have restaurants, bars and all kinds of shops at your disposal.
Beach of Albercuix
It is an urban beach, with clear, fine sand. It has everything you are looking for: beach umbrella rental, shops, restaurants, showers, the possibility of practising water sports, lifeguards... It also has a pleasant promenade that you will love walking along. However, as it is urban, in high season it can get very crowded.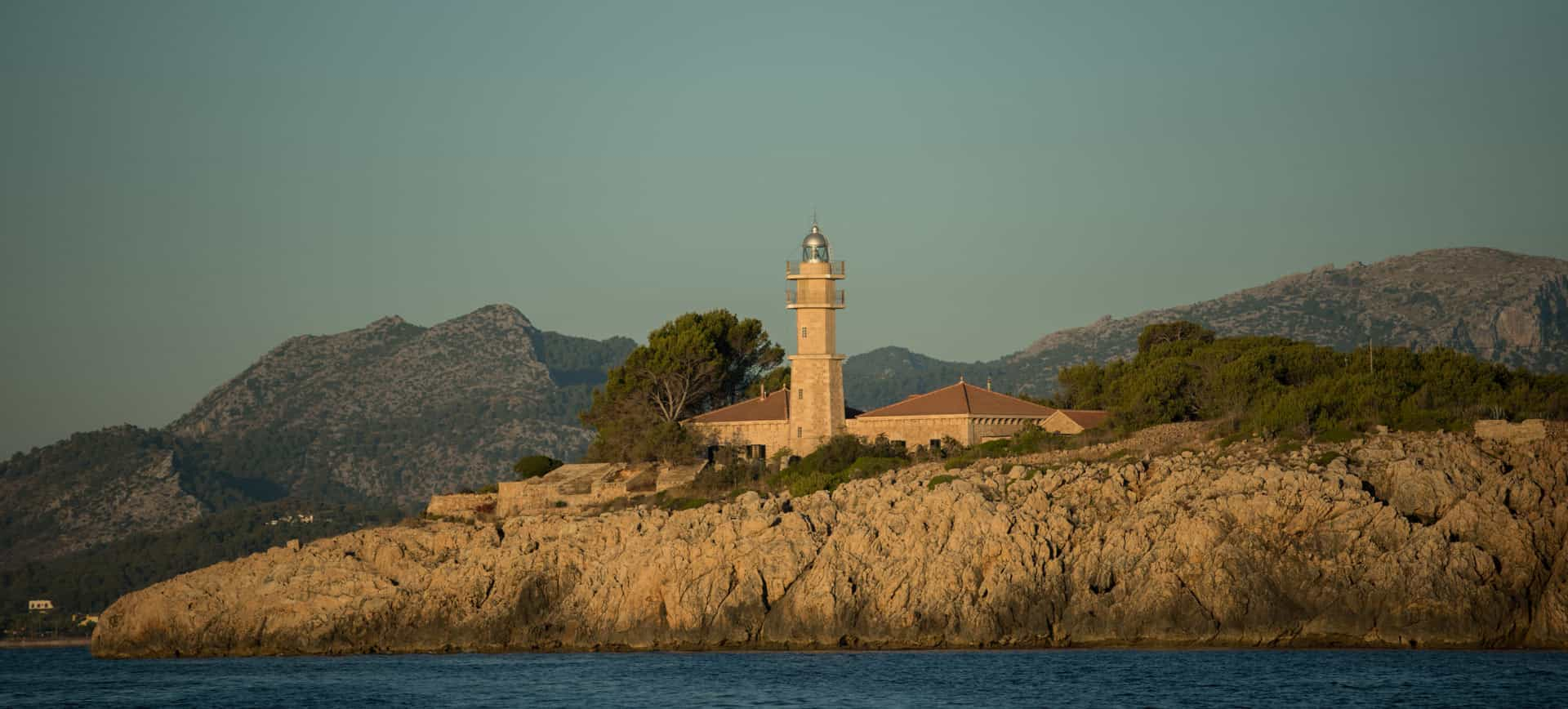 Can Cullerassa Beach
At the southern end of the town, this beach is ideal for sailing and water sports. It is not very crowded, as there is often seaweed on the shore.
Es Caló Beach
Being on the other side of the Punta de la Avanzada lighthouse, this beach is very quiet, although the waves can be rougvher. It is a rocky area, so take some booties with you. You will love its turquoise blue waters. It can be reached on foot after a medium-level excursion or most often by private or rented boat.

This cove starts at the mouth of a torrent and after heavy rains, it splits in two due to the outflow of water into the sea.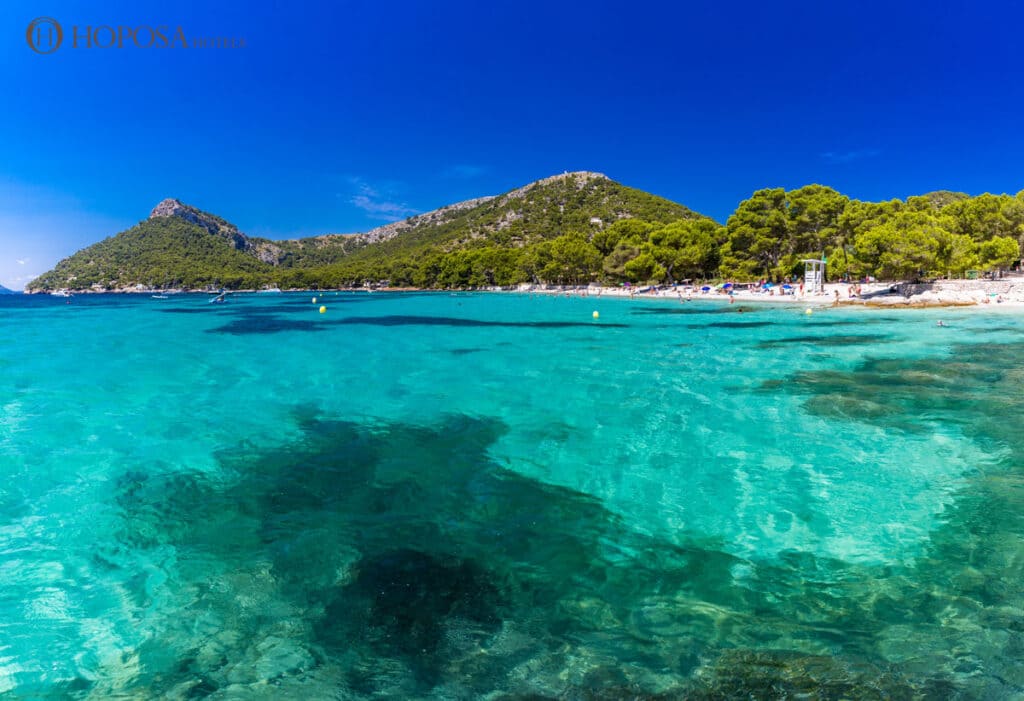 Formentor Cove
Undoubtedly one of the most beautiful beaches and coves in Mallorca and also one of the most famous. Access is normally by bus as the access road has restricted access in summer. See our post "How to get to Formentor from Pollensa" for all the details".

¡Te encantarán las vistas! La playa también es preciosa, con pinos llegando casi hasta la orilla, arenas claras y las montañas de fondo. Está totalmente equipada.
Murta Cove
It is a pebble beach, but it is worth it for its clean turquoise waters. You can get there by bus from Cala Formentor and, if you are coming from Puerto de Pollensa, you will have to change at Cala Formentor. It will be worth it. The journey is short and the price is very cheap.

In the same cove there are some private houses but they are not usually very crowded. The whole area is surrounded by pine woods where you can easily find shade to spend the day.

Cove En Gossalba
It is located to the north of Cala Murta, so it is even more solitary and has no large beach or cove in which to spend the day. Its waters are deeper and of an intense blue colour.

It is also an excellent place for walking tours. Wear footwear suitable for the rocks and water. If you like scuba diving or snorkelling, you will love it.

Access is difficult, so it is usually reached by boat.
Cala Figuera beach
It is a quiet beach, but bear in mind that parking is limited in summer and, if you go by bus, you have to walk a distance. But you'll see that it's worth it. It is a wild beach, with white sand and pebbles, where we also recommend you bring your snorkelling gear, as well as comfortable shoes to get there and in case you want to walk around.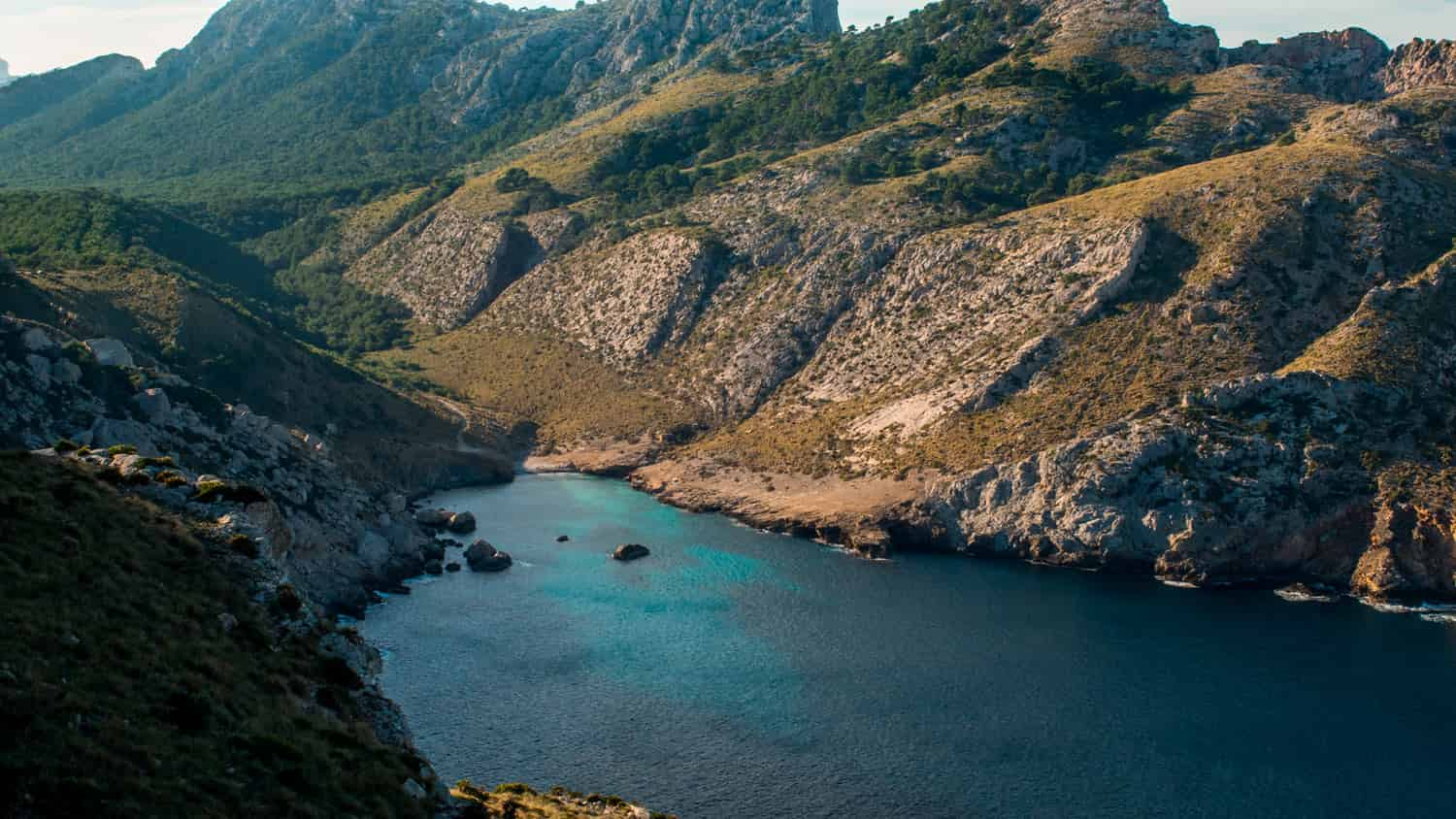 Cala Bóquer
Located on the north coast of the island of Mallorca, we invite you to visit it if you want to go on a walking tour, as it is about 6 km away and there is a route that runs through beautiful landscapes.

In any case, it is a quiet beach, recommended for scuba diving and with pebbles. There are usually moderate waves.

In this other post of our Blog we give you the details if you want to know more about this cove and how to get to Cala Bóquer.
In addition to these beaches and coves, we recommend El Maressar and Cala Castell, although they are a little further away from our hotels in Puerto Pollença. In case you stay longer, don't hesitate to go there too.

If you come to Mallorca, you can't leave without discovering its wonderful beaches!